---
Wood cookers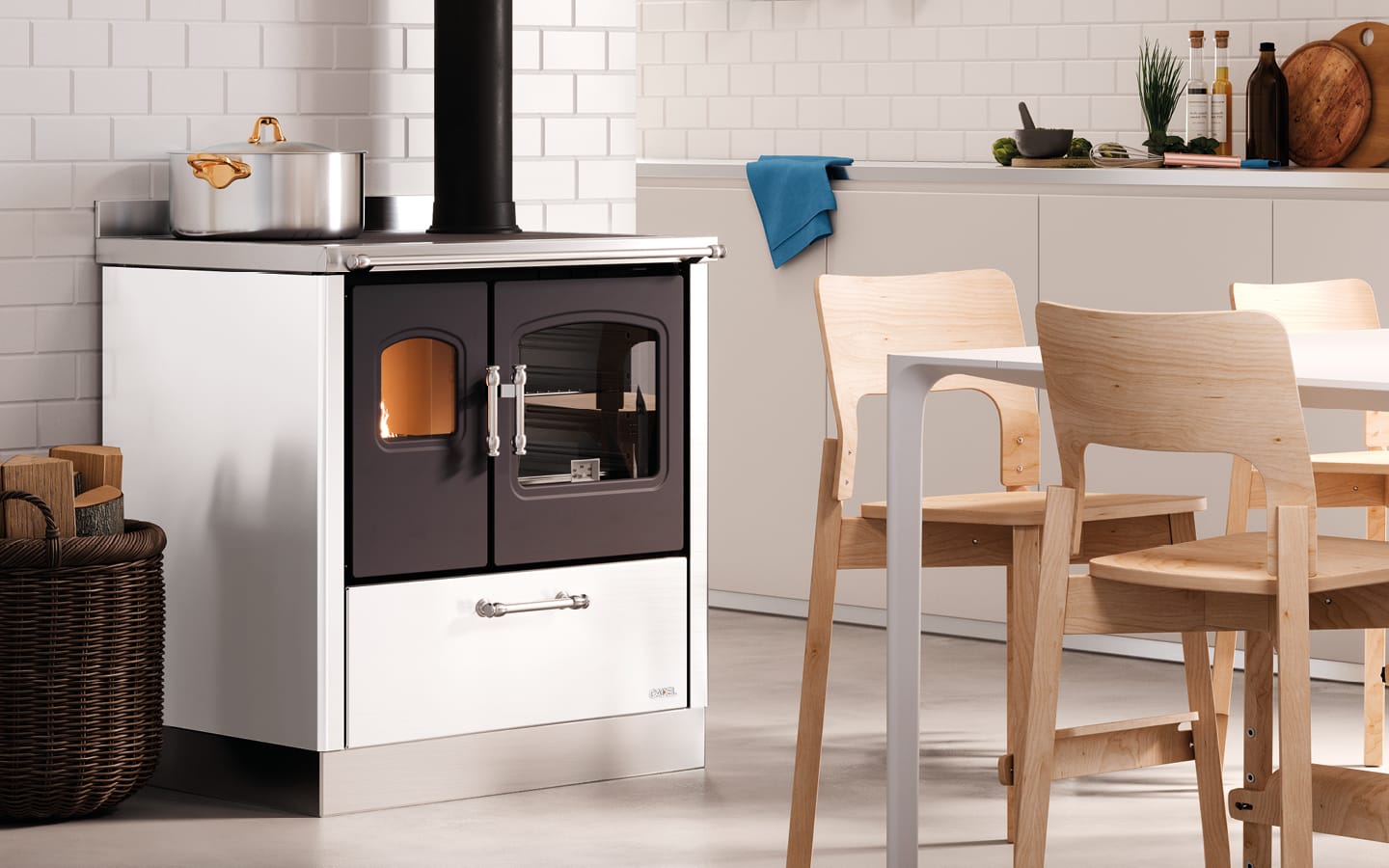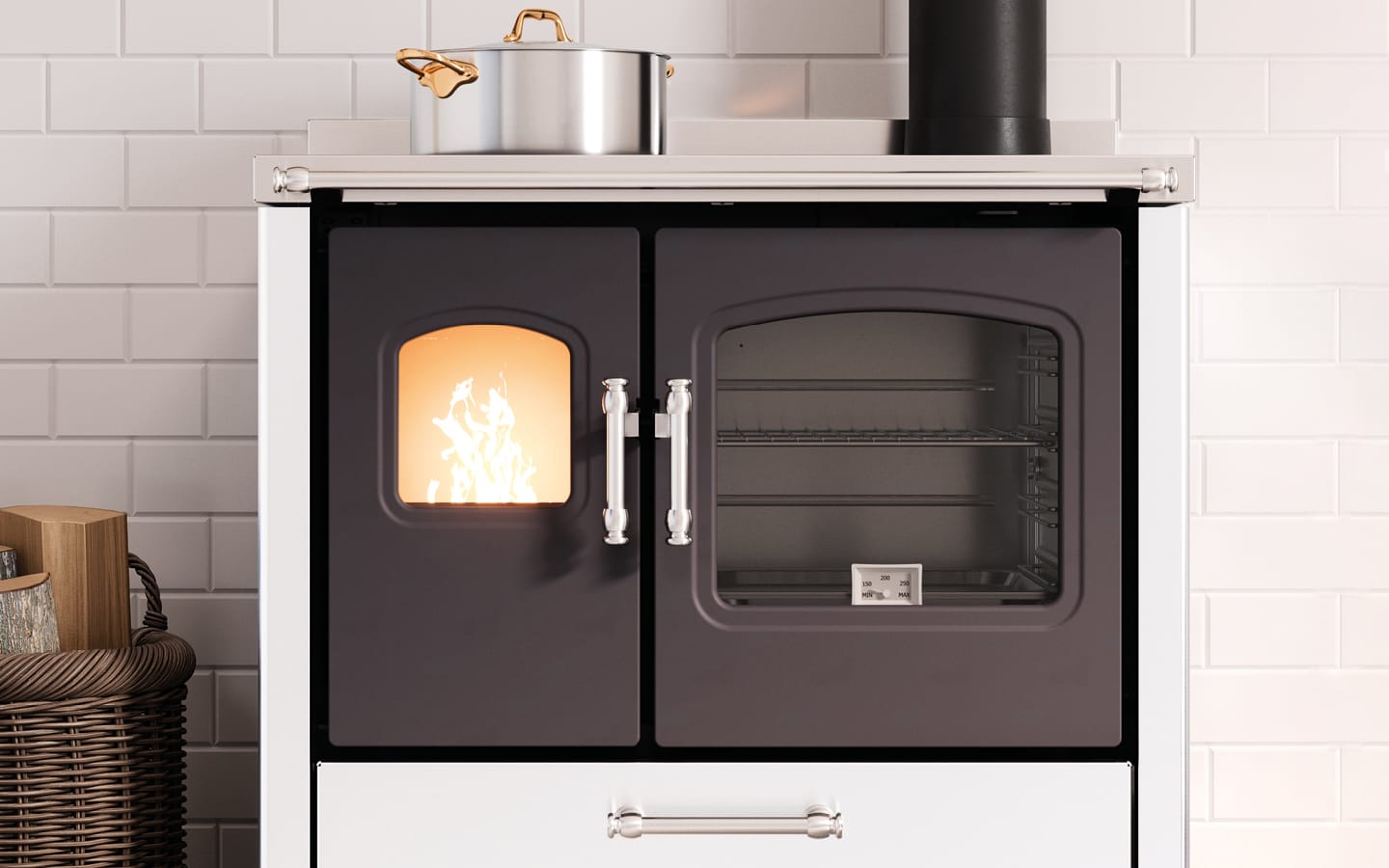 Wood cookers
Cadel has overhauled the look of its wood-burning cookers, giving them a modern touch and improving their performance thanks to the recent technological advances made in the industry. The sense of tradition that wood cookers naturally convey is combined with the modern practicality, innovation, safety and environmental-sustainability for a union that everyone will love.
---
---
Compliant with the strictest regulations and standards, free-standing and set-in wood-burning Cadel products unite heating for the home, versatile installation options and fine aesthetics. Thanks to the way they are designed, these products don't need additional kits to integrate them with the kitchen, and their fine finishes mean they can be installed as stand-alone units in any room. The range of affordable cookers from Cadel offers aesthetically-pleasing solutions for contemporary and classic tastes. In addition to its primary function as a stove for heating the home, the additional versatility of the cast iron hob and oven compartment make it an excellent ally for cooking any type of dish.

All Wood models are A+ energy rating certified, and have been given 4 stars from Aria Pulita and 7 stars from Flamme Verte. Moreover, the Smart 60/80 units qualify for the Conto Termico financial incentive.