---
Easy Connect Plus
For connected, smart pellet stoves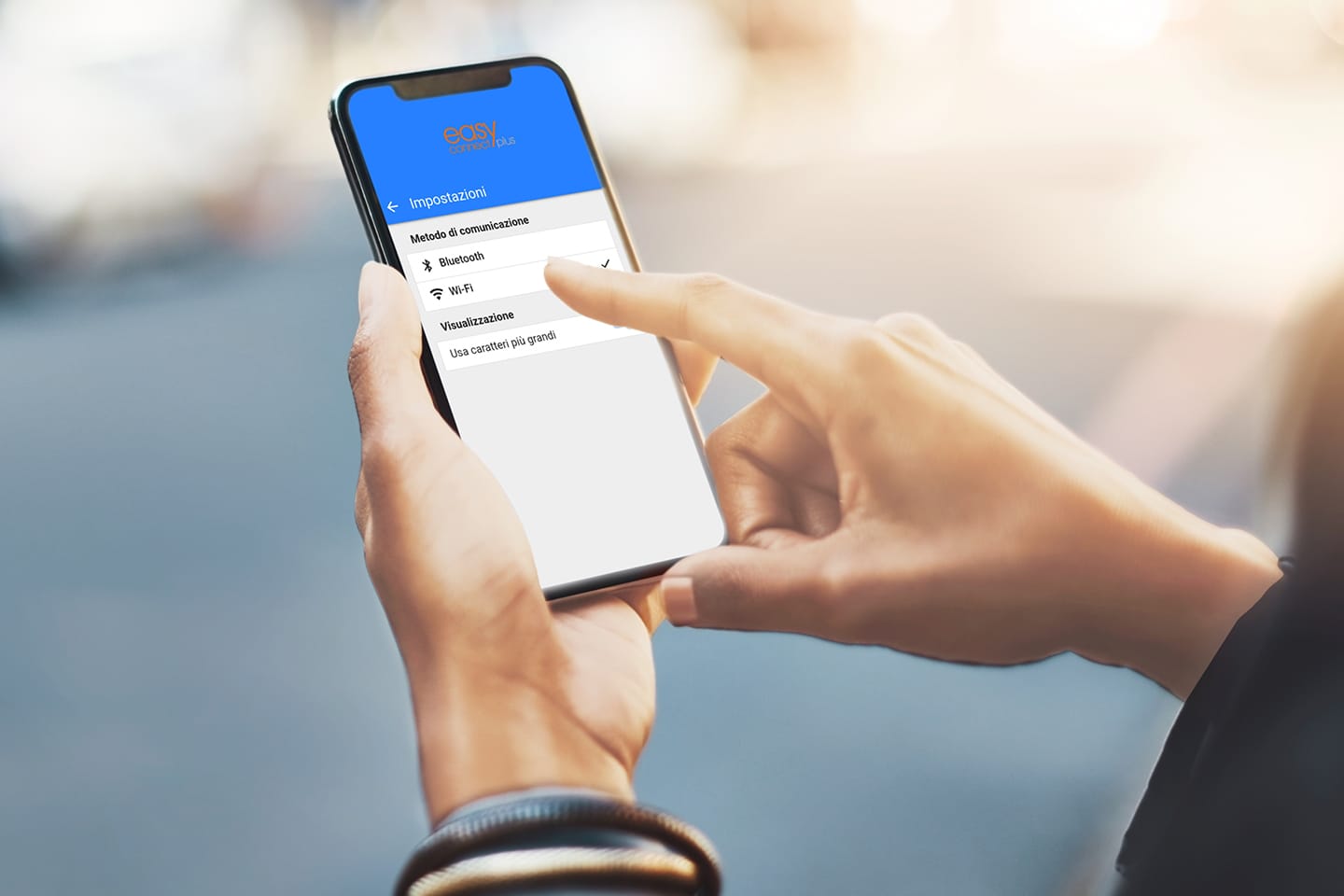 Thanks to the new Easy Connect Plus app, and the built-in Wi-Fi and Bluetooth technologies, you can turn on, set up, control and turn off all Cadel stoves easily using your smartphone – wherever you are.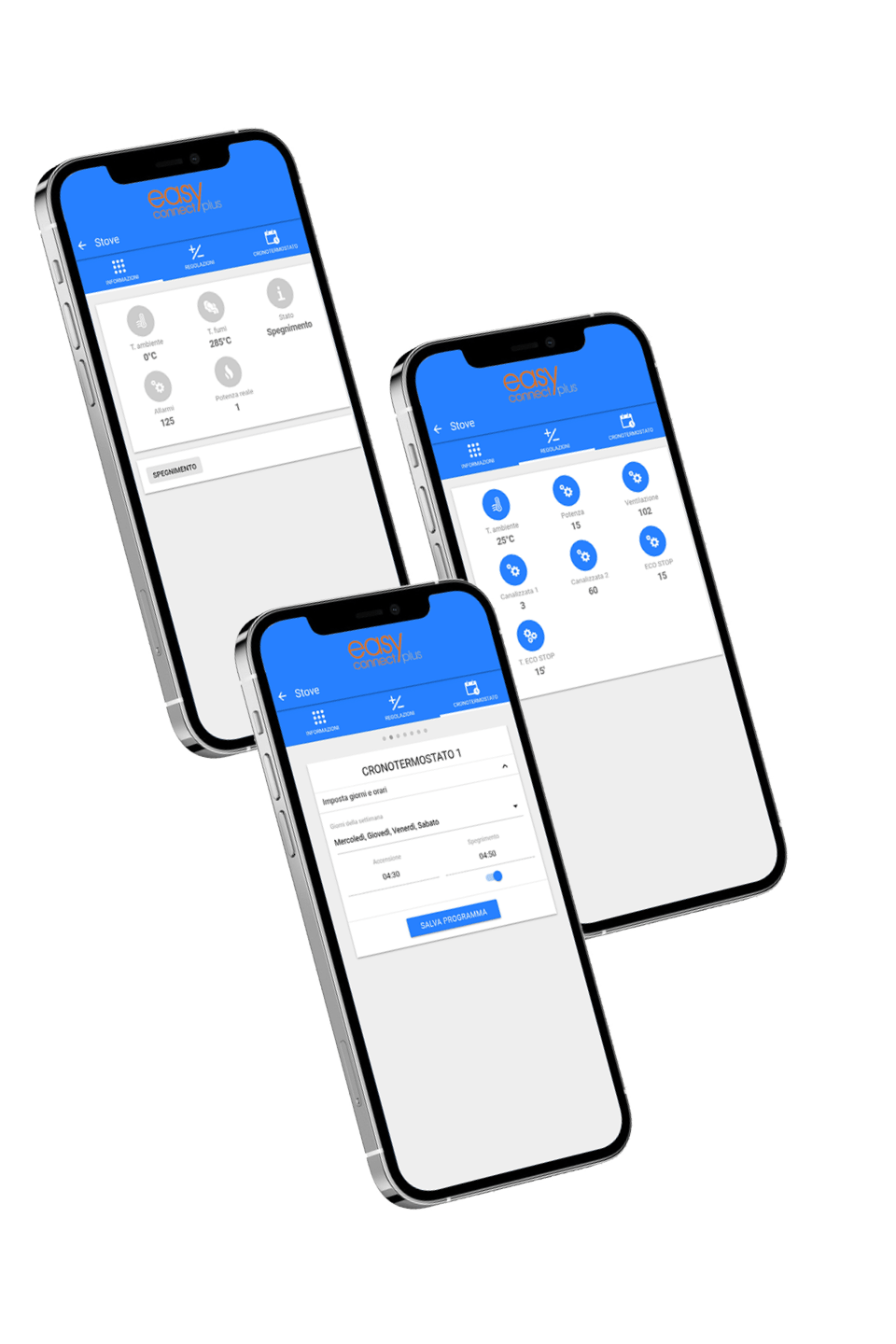 From a single screen, you can access and control the main features and set on/off times and the desired temperature for optimal consumption and greater comfort.
Information An overview of the stove's operating status in relation to active functions and adjustments.
Settings This section lets you set the power, room temperature, ducting, ventilation and Eco Stop adjustment. Boiler and Puffer water temperature can be controlled in hydro stoves.
Smart thermostat This section lets you create programs that turn the pellet stove on and off. Customise the settings for optimal personal comfort.
Find out how to install and use the Easy Connect Plus app
with the setup tutorial